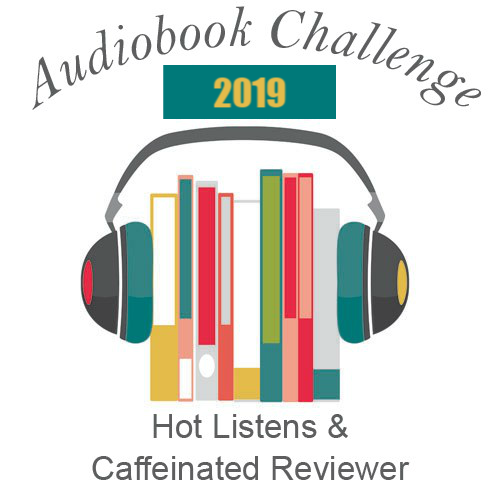 Hello bookworms!!
I'm announcing yet another challenge and once again this is a new to me challenge. First though I want to apologize for bombarding y'all with all of these challenge posts. I put them off for so long for some reason and honestly I didn't think I had this many. I still have a few more to go after this one. Just please bare with me I promise this madness will end soon.
The Audiobook Challenge is hosted by Hot Listens and Caffeinated Reviewer who are also responsible for the above graphic. Last year was the first time I really started listening to audiobooks, I think I may have listened to about 10+ I can't remember exactly but I want to listen to more this year which is why I have decided to join. You can click the links above for sign-up and the rules if you are interested.
Achievement Levels
Newbie (I'll give it a try) 1-5
Weekend Warrior (I'm getting the hang of this) 5-10
Stenographer (can listen while multitasking) 10-15
Socially Awkward (Don't talk to me) 15-20
Binge Listener (Why read when someone can do it for you) 20-30
My Precious (I had my earbuds surgically implanted) 30+
Marathoner (Look Ma No Hands) 50+
---
Because of another challenge I am participating in I decided to go with 15-20 audiobooks because I will be listening to a lot of audiobooks for the other challenge.